Since its establishment in 2003, Jiangxi Jinlong New Materials Co., Ltd. has experienced 18 years of rapid development and has now become a glass consumable solution supplier integrating innovative research and development, independent production, and channel sales.
"Xin Jinlong" is committed to providing high-quality products and thoughtful services to world-renowned glass processing and manufacturing enterprises. We always take customer trust as our responsibility and customer satisfaction as our purpose. We have the courage to explore and innovate to provide better products for the glass processing industry, provide more possibilities for glass processing, and provide customers with a more comfortable cooperation experience. Choosing Jiangxi Jinlong means choosing to rest assured, choosing Jiangxi Jinlong means choosing quality.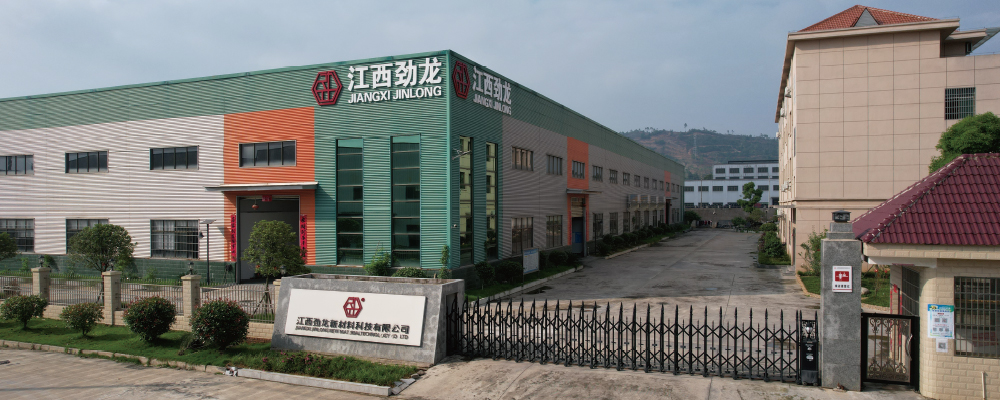 "Xin Jinlong" is a leading supplier of glass consumables solutions in China, focusing on the field of glass consumables, insisting on steady operation, continuous innovation, open cooperation, and building comprehensive solutions in the areas of product development, innovation, technical guidance and after-sales service. Advantages, to provide competitive solutions, products and services for equipment and deep processing manufacturers, and is committed to enabling the informationization of glass processing and building more efficient technical guarantees. At present, "Xin Jinlong" has business in more than 170 countries and regions around the world, serving more than one-third of the world's glass equipment companies.

Create value for customers. Together with manufacturers, Xinjinlong has built multiple networks around the world, helping more than one-third of the world's enterprises to achieve efficient production. Together with corporate customers, Xinjinlong helps diamond tools, grinding wheels, drill bits, cutting tools and other fields to achieve efficient operation and agile innovation with open innovation capabilities and agile production capabilities. Xinjinlong consumables are helping companies enjoy high-quality production returns.

Promote the healthy development of the industry. Xin Jinlong advocates openness, cooperation, and win-win, and cooperates with customers, partners and friends to innovate, expand the value of the industry, and form a healthy and benign industrial ecosystem. Xin Jinlong joined a number of standard organizations, industry alliances and technology communities, and cooperated with industry partners to promote the sustainable and sound development of the industry.

Promote economic growth. Xin Jinlong not only brings direct taxation, employment promotion, and industrial chain driving effects to the country, but more importantly, it creates an efficient engine through innovative consumable solutions to promote the efficient transformation of various industries, promote economic growth, and improve the quality of enterprise production And benefits.